How to Attract Painted Buntings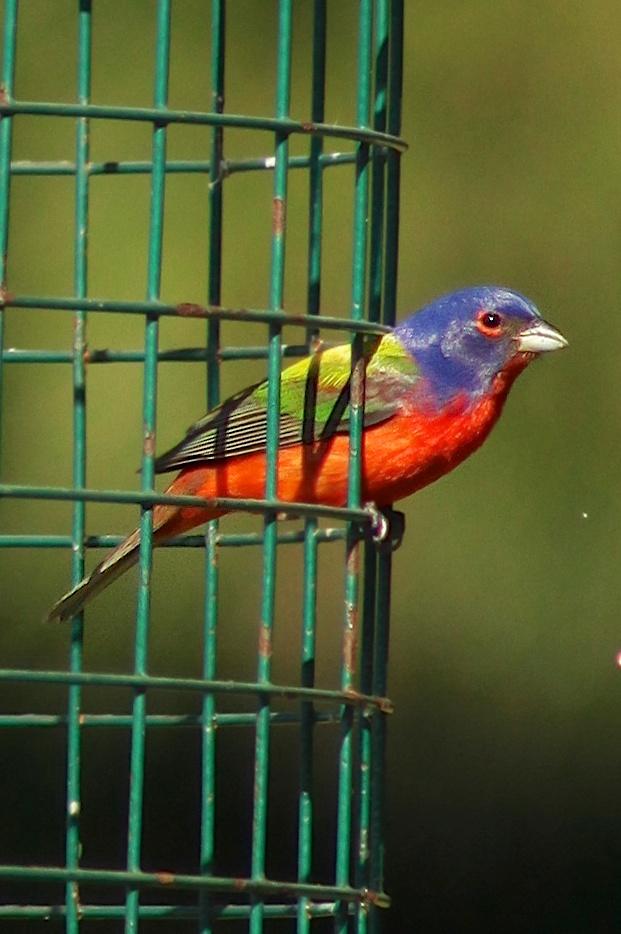 Painted Buntings can be very shy birds. They are often skittish around people and other birds, especially larger birds like the grackles & crows. The Buntings are more commonly found in the yards of those that live on or near a marsh or beach. They do love to hang out in brushy areas or in full bushy trees such as the crape myrtle. These are areas that they can hide out in and seek protection from predators or larger birds if needed.
Will you get the buntings? If you follow our steps your chances are pretty good. If you live near the marsh, beaches, or rivers your chances are even better. That being said, you must keep in mind that the bunting population has been on a steady decline for several years. They are commonly trapped and sold as caged birds (illegally) & they are suffering from major habitat loss. They are listed as Near Threatened on the IUCN Red List, and on the Partners in Flight Watch List as a species of concern. Keep that in mind as you are trying to attract the buntings to your yard and know that you may be unsuccessful for a season or two before you see these fascinating birds show up in your yard.
ADDITIONAL RESOURCES:
For those interested in learning more about the Painted Buntings we are including some links for you to click through and enjoy at your own leisure.
General Information including fun facts, sounds, & a video.
See Painted Buntings at the Center for Birds of Prey. Visit their "special bird walk".
Attracting the Painted Buntings Through Plants
Learn More about Painted Buntings Being Trapped & How to Report Such Behavior
VIDEO: Painted Bunting Singing