Mt. Pleasant, South Carolina
Mark & Danielle Motley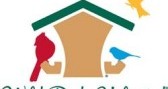 We're passionate about birds and nature. That's why we opened a Wild Birds Unlimited Nature Shop in our community.
Mt. Pleasant, South Carolina
624 Coleman Boulevard,
Moultrie Plaza
Mt. Pleasant, SC 29464
Phone: (843) 216-8800
Email: Send Message
Store Hours:
Mon - Sat: 10:00 am - 6:00 pm
Sun: 1:00 pm - 5:00 pm

Comments:
Mark & Danielle are the owners of the Wild Birds Unlimited in Mt. Pleasant. If you need anything please do not hesitate to contact us. We are very passionate about our store and our hobby!

How to Choose the Best Hummingbird Feeder