Nature Happenings
Hummingbird numbers peak around Labor Day, then start to dwindle; huge numbers along Texas coast.
Blackbird (grackles, cowbirds and redwings) flocks can number in the thousands.
Broadwings and other hawks pass through.
Peak of Blue-winged Teal migration.
Migration month! More birds are in the area now than any other month.
American Goldfinch juveniles can be seen and heard harassing adults for food at feeders.
Ruby-crowned Kinglets appear.
First juncos can appear by the end of this month.
Robins are in large flocks, feeding on crab apples.
Peak migration for Bald Eagle and other raptors.
House Wrens begin arriving in the southeast in late-September.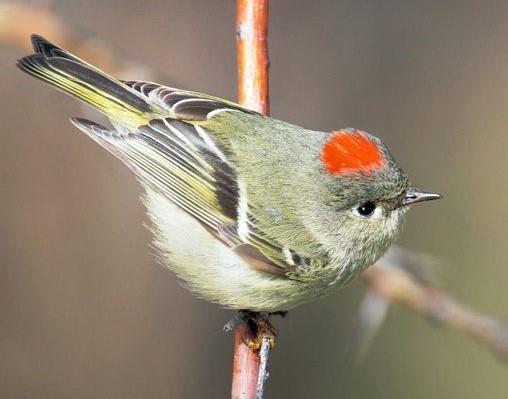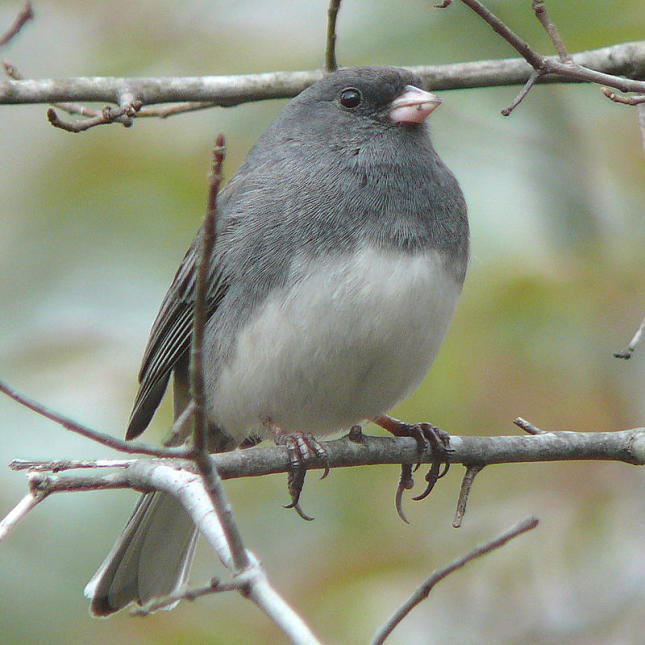 Ruby-crowned Kinglet (Regulus calendula) Dark-eyed Junco (Junco hyemalis)