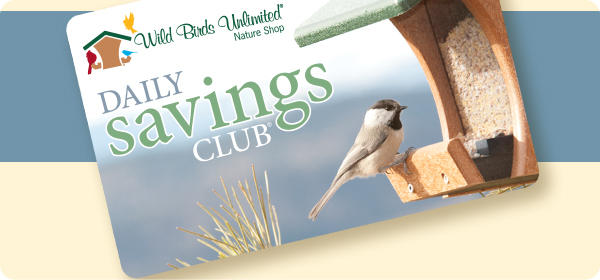 Annual Fee $25
As a member of our Daily Savings Club®, for your annual membership fee, you receive:
15% OFF regular prices of all bird food every day.
5% OFF bird food sales prices.
$10 Bird Buck coupon for every $200 purchased throughout the store.
Additional periodic member–only discounts.
FREE SEASONAL GIFT
It's a great way to make your birds happy and save money, too!