UPCOMING IN-STORE EVENTS
We love to keep our calendar full of fun! This is where we post all the information for our upcoming presentations, workshops, or other special events & big sales that we have booked in-store. We also love to travel so if you have a group that would enjoy one of our exciting presentations, let us know!
WBU KIDS is a series of programs to educate children about our natural environment and help them recognize wildlife in the area! To receive more information about WBU KIDS, text "WBUKID" to 37373. In doing so you will also receive a FREE BIRD FEEDER with FOOD (1 per household) and a BIRDING CHECKLIST when you visit our store! JOIN TODAY!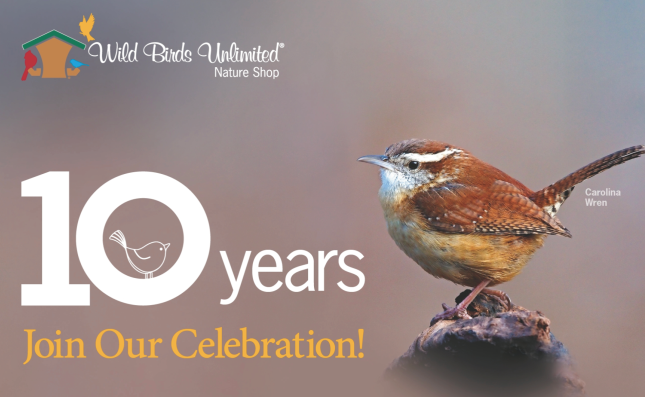 10th ANNIVERSARY WEEKLY SPECIALS
We are counting down to our 10th Anniversary Event with 10 weeks of savings!
July 10th - 16th: $10 OFF 4 Packs of Cylinders
July 17th - 23rd: 10% OFF ALL Birdbaths
July 24th - 30th: $10 Bags of Mealworms
July 31st - Aug 6th: Buy 10 Suet Cakes, Get 2 for FREE
Aug 7th - 13th: 10% OFF ENTIRE STORE
Aug 14th - 20th: $10 Garden Flags
Aug 21st - 27th: $10 OFF No-Mess Blends
Aug 28th - Sept 3rd: $10 Audubon Birds
Sept 4th - 10th: $10 Socks
Sept 11th - 17th: $10 OFF Every $100 Spent
Sept 18th: 10th ANNIVERSARY PARTY!
Join us for our store's 10th Anniversary Party where we will celebrate with vendor booths, educational booths, prize drawings, snacks/beverages & MORE!
Every customer also gets a FREE SWAG BAG ($34 value)!
Text "WBUMTP" to 37373 to receive $5 OFF your next in-store purchase and information about bird activity and future savings.
A podcast from Wild Birds Unlimited about feeding the birds and enjoying nature right in your own backyard. Relax, enjoy the birds, and stay Nature Centered.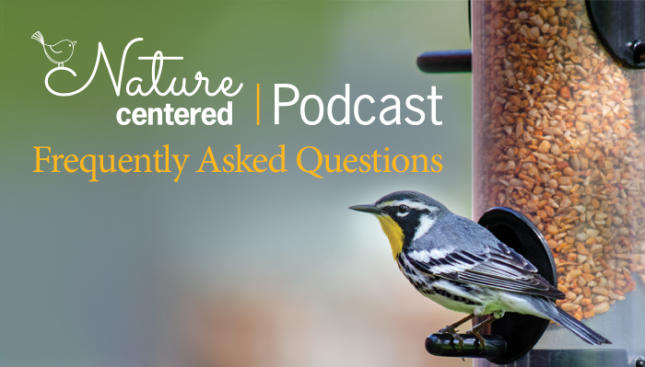 For more info, click the link HERE!

Mark & Danielle Motley
Store Owners
Phone: 843-216-8800
LIVE FEEDER CAM IN ITHACA, NY
Watch our feeders and food covered with birds in REAL TIME!
Save
Save
Save
Save
Save
Save
Save
Save
Save
Save